Drama On Newstalk: Home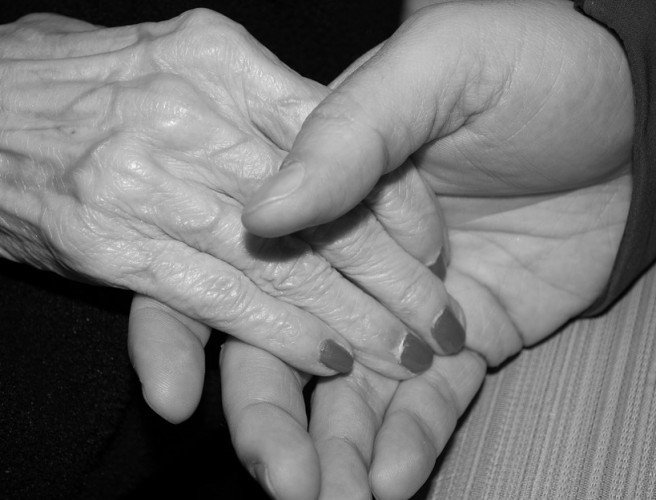 Written and Produced by Donal Donovan, Home is the latest new radio drama from Drama On Newstalk. Broadcasting on Newstalk 106-108fm on Saturday May 6h at 10pm, Repeated Sunday May 7th at 8am
Set in modern day Dublin, "Home" follows one family's journey as they struggle to cope with the pressures 70 year old Moya's increasing Alzheimer's puts on her daughter Lucy's family life.
The listener will witness the evolution of Lucy's relationship with her husband and their children, and follow Moya's journey, as her illness takes centre stage in all their lives. The relationship between Moya and her estranged husband is also central to the plot. Caught between her dependent mother, her children and her distant father, Lucy struggles to cope.
Will reconciliation and peace await Moya, as she becomes entirely dependent on the care of those closest to her, moving ever closer to Home?
The formidable cast includes; Máire Ní Ghráinne (The Playboy of the Western World, The Hostage (Best Supporting Actress Evening Herald), Donncha Crowley (Kings, An Klondike), Marcus Lamb (Observe the Sons of Ulster Marching Towards the Somme, Rebellion).
LISTEN LIVE ON AIR: Tune in to Newstalk 106-108fm on Saturday May 6th at 10pm, Repeated Sunday May 7th at 8am.
LISTEN LIVE ONLINE: 'Home' can be listened to online at: www.newstalk.com
PODCAST: Podcast available at:  www.newstalk.com/documentaryonnewstalk after the broadcast.
CREDITS, CAST AND CREW: The play is written and produced by Donal Donovan and directed by Tristan Rosenstock.
Moya – Máire Ní Ghráinne
Jack  –  Donncha Crowley
Lucy  –  Emer O'Carroll
Tom  –  Marcus Lamb
Megan – Eimear Sparks
Oisin –   Sonaí Donovan
Home is funded by the Broadcasting Authority of Ireland's Sound & Vision Scheme with the Television License Fee
To hear more home-grown radio drama and documentary from Documentary & Drama On Newstalk, visit our archives at: www.newstalk.com/documentaryonnewstalk
Content retrieved from: http://www.newstalk.com/Drama-On-Newstalk:-Home.