Flatlands Delivers Online Production Of Holiday Classic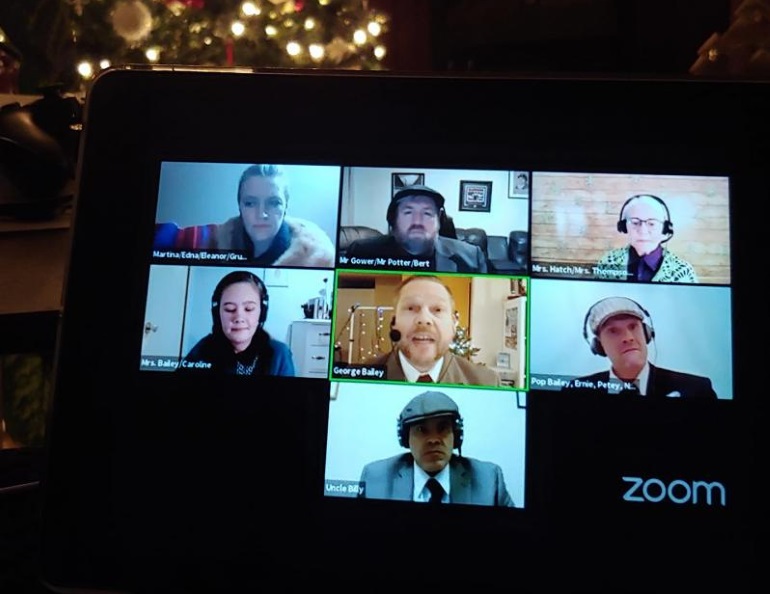 The Flatlands Theatre Company pulled off a Christmas miracle of its own this past weekend with the live online production of the radio drama version of It's a Wonderful Life.
The Winkler-based theatre company had hoped to do the performance of Frank Capra's 1946 holiday classic at the P.W. Enns Centennial Concert Hall, delivered like they would with their Something In The Park radio dramas involving people in costume and standing at microphones.
Those plans were cut from the script when the Southern Health region was moved to code red.
"Unfortunately we delved into a new world," said artistic director Jeanette Hoeppner. "We created a YouTube channel and did it all online. We had all our participants in their homes and came together through Zoom for the performance itself. I figured how to get that on to YouTube so we performed it live on Friday and Saturday. We also put those recordings on our YouTube channel so people can go there to watch it at anytime."
"It was definitely different," noted Hoeppner. "But it still allowed us to immerse ourselves into a story and into creating so that was an important part to those who were joining us as actors in that creative process but also that message of how important we all are to each other. How important we are in the world around us."
It's a Wonderful Like tells the story of George Bailey, a married father of four young children, who spent his entire life giving of himself to the people of Bedford Falls. A visit by his guardian angel Clarence on Christmas Eve helped George realize that he has had a wonderful life, did touch the lives of countless people and he'd be foolish to throw it all away.
Content retrieved from: https://pembinavalleyonline.com/local/flatlands-delivers-online-production-of-classic-christmas-story.