Our Independence Past, Future and Now
American Heritage Publications launches fresh take on our American heritage. Independence Now! debuts on Independence Day.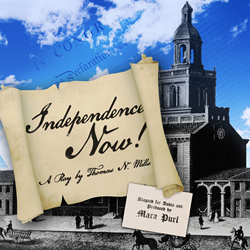 Independence Now Audio Drama
Understanding our national roots is critical to the future success of our country and of its citizens.San Luis Obispo, California (PRWEB)July 04, 2017
American Heritage Publications will launch its new website on Independence Day by offering its new audio production – Independence Now! – with well-known voice actors and a spectacular original music score. The new production includes fresh research into founding documents, and features an important female historian whose voice has been silent for two hundred years.
In honor of the national holiday, the company is offering a free download of its new audio production of Independence Now! by using the special code "INDEPENDENCE".
Content retrieved from: http://www.prweb.com/releases/2017independencedrama/07/prweb14477020.htm.