Review: Knickers and Gnomes are On the Case
Online theatre has prompted an explosion of new radio plays and audio dramas as Cambridge thesps adapt their original works to the constraints of the pandemic. Roaring into the podcast game is Ella Palmer's new spoof murder mystery, Knickers and Gnomes are On the Case, which releases new episodes every Monday and Friday on various podcast platforms, including Spotify. At the time of writing, the first two episodes have been released.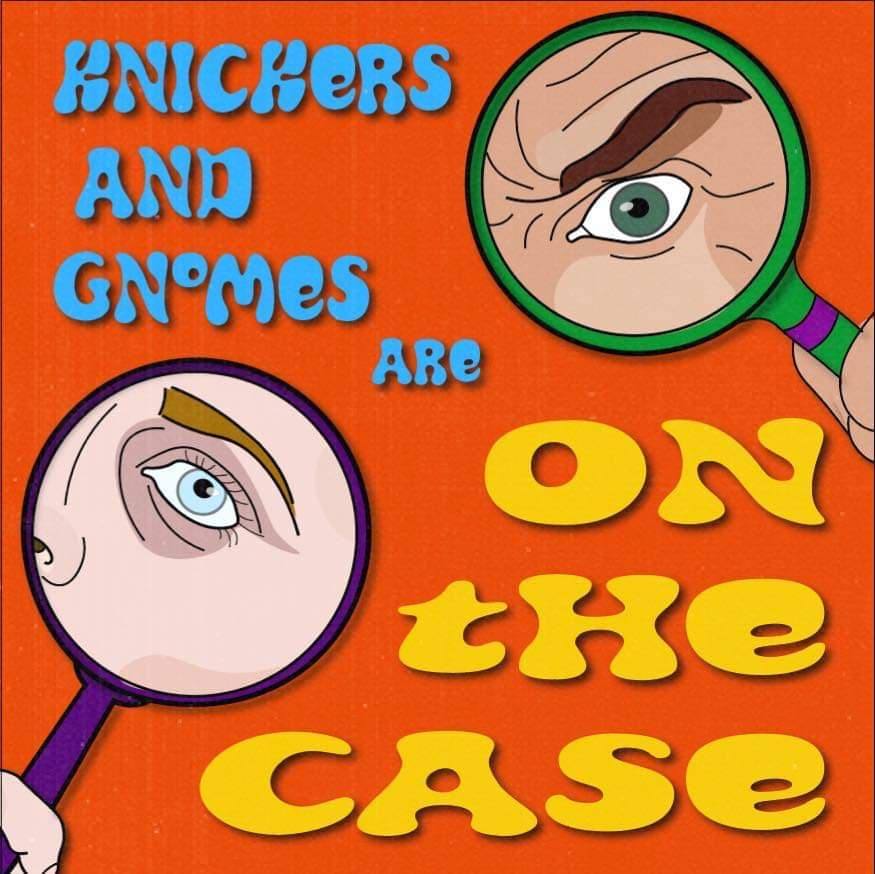 Publicity designed by Cody Knight
Ella Palmer's imaginative audio drama transports the listener to the world of Hitchcock Gnomes and Lacey Knickers, two detectives who work out of 331C Quaker Street. The puns and jokes fly thick and fast and keep the comedic tone of the podcast upbeat to ensure an enjoyable experience. Both witty and dramatic, each 2o minute episode captures the attention of the audience and leaves the listener hungry for more.
The plot of the podcast follows detective in training, Lacey Knickers, as she works her first case with the renowned detective Hitchcock Gnomes when they learn that a famous painting has been stolen from the Mate Modern art gallery.
What the script may appear to lack in the originality of its plot and subject matter it more than makes up for through characterisation and production value which serve to effectively transport the listener. Boasting a host of well-developed side characters alongside the two leads, it is the characters which are used to drive the plot and provide the comedy which makes for an enjoyable experience.
Content retrieved from: https://thetab.com/uk/cambridge/2021/03/14/review-knickers-and-gnomes-are-on-the-case-148660.