Review: The 'never-silent' SF Mime Troupe tantalizes the ear in radio serial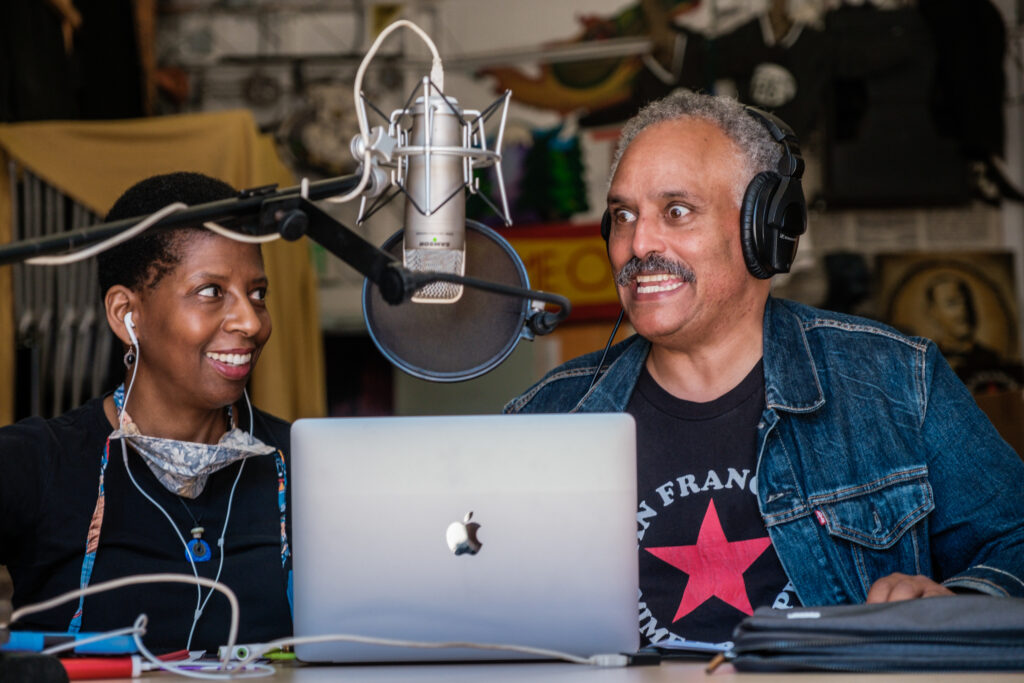 San Francisco Mime Troupe members Velina Brown and Michael Gene Sullivan rehearse the Troupe's radio serial, "Tales of the Resistance," at the Troupe's office in San Francisco. Photo: Nick Otto, Special to The Chronicle
If you were to create a spectrum of theater by volume and style, you might as well put agitprop on one end and radio drama on the other.
Few forms of theater could be louder, broader or more in-your-face than, say, the satirical musical comedies the San Francisco Mime Troupe performs for free outdoors each summer. By contrast, few forms could be more intimate, more just-for-you, than radio drama, where voices whisper directly in your ear, where your mind's eye draws and contains the action.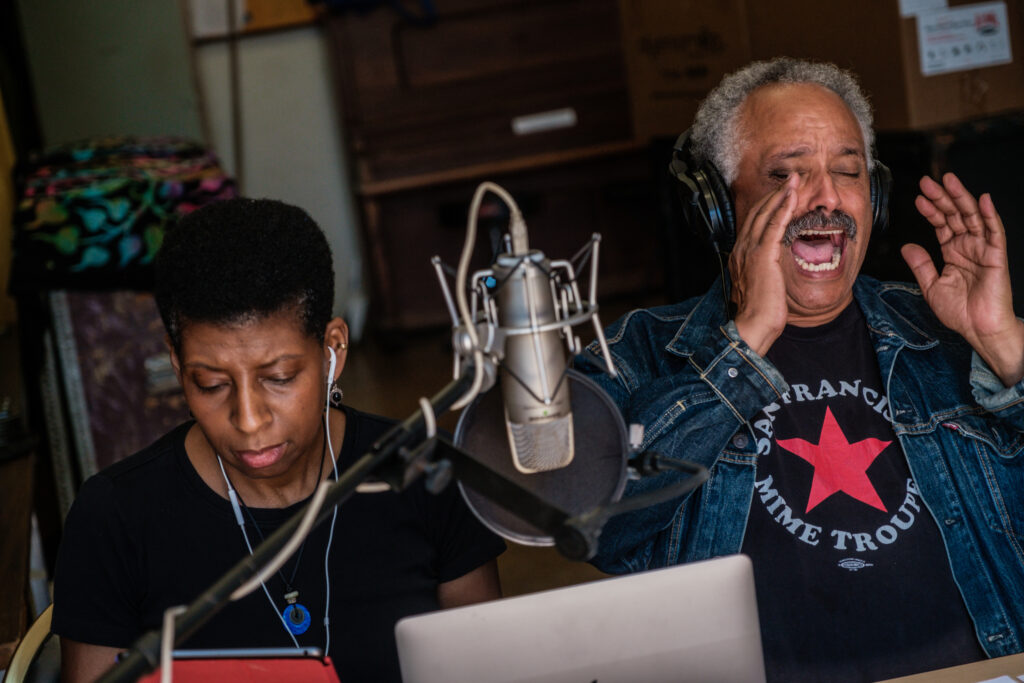 Velina Brown and Michael Gene Sullivan rehearse the San Francisco Mime Troupe's radio serial, "Tales of the Resistance." Photo: Nick Otto, Special to The Chronicle
But this summer, as public health concerns render the Tony-winning company's traditional mode unsafe, Troupers have leaped from public parks to private imaginings. "Tales of the Resistance," the company's promising but uneven new radio serial, suggests the two media might have more affinity than you might have thought.
Content retrieved from: https://datebook.sfchronicle.com/theater/review-the-never-silent-sf-mime-troupe-tantalizes-the-ear-in-radio-serial.