Steven Spielberg and Apple Will Reboot the '80s Anthology 'Amazing Stories'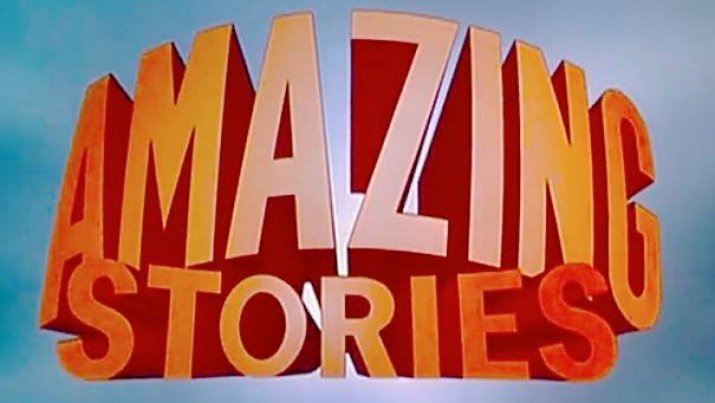 There's good news and bad news: the bad news is that you're going to have to spring for a new streaming service soon. Alongside Netflix, Amazon, and Hulu, now it's time to start ponying up for Apple's own proprietary content portfolio.
The good news is, according to a report from the Wall Street Journal, Apple has successfully convinced Steven Spielberg, undisputed King of the Eighties, to reboot the classic sci-fi/horror anthology series Amazing Stories. Originally an analogue to shows like The Twilight Zone and The Outer Limits, and now comparable to shows like Black Mirror, Amazing Stories ran for two seasons between 1985 and 1987, amassing 45 total episodes.
The show was executive produced by Steven Spielberg and made by his own Amblin Entertainment production company – it was also produced by a then little-known filmmaker by the name of Brad Bird, who will likely go down in history for directing The Incredibles and The Iron Giant, as well as taking a mental leave of absence in thinking Tomorrowland was a good idea.
Another great arrow in Amazing Stories' quiver? Its amazing theme music, which is classic John Williams fare of the most beautiful kind imaginable.
Not much is known yet about Apple's plans to reinvigorate this long-dormant brand. First off, as an official announcement for the new show hasn't come yet, it's unclear whether this is a genuine project that's in the works, although the Wall Street Journal does insist that Apple has commissioned ten episodes for an initial season of the returning show.
How much Spielberg might be personally involved in such a show remains to be seen. The director is still very active in Hollywood, with a cinematic adaptation of the popular novel Ready Player One in the works at the moment, but it's certainly clear that Spielberg isn't exactly as active and busy as he was in the '80s, so he may be happy to simply slap his name on this new show and reap the benefits.
After all, this is about brand recognition – anthology shows don't exactly have classic characters which could be revisited in the same way as the new Twin Peaks or X-Files. This is a horror sci-fi show for a streaming service, and that suggests that it's very much trying to piggyback on the success of certain other '80s horror sci-fi nostalgia properties that have grown in popularity recently – yes, we mean Stranger Things (but also Twin Peaks and X-Files).
Still, this might be worth keeping an eye on as it develops, if any more news happens to be forthcoming about the show. It's unlikely that Amazing Stories will be culturally important enough to justify paying for Apple's streaming service, but stranger things have happened, pun intended.
Content retrieved from: https://www.outerplaces.com/science-fiction/item/16875-steven-spielberg-apple-amazing-stories.