The Vale: How an indie studio is building an interactive radio drama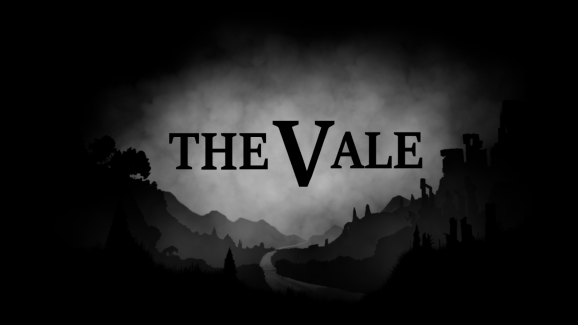 Countless games have grand storylines about troubled kingdoms and royal families. But not many of them are quite like The Vale.
Coming to PC in August, The Vale is a role-playing game with a twist: You experience the story primarily through dialogue, sound effects, and music. Aside from floating particles against a black background, The Vale doesn't rely on graphics to convey what's happening. You move your character around based solely on 3D spatial audio cues (developer Falling Squirrel highly recommends that you wear headphones).
In The Vale, you play as the second-born child of the king (you can choose your gender), someone who, in keeping with game's sparse presentation, happens to be blind. A conflict forces you to flee the castle, and you must learn how to survive by fighting and recruiting companions for your journey.
While the focus on audio means The Vale is a much smaller RPG than the likes of The Witcher 3, Falling Squirrel had a bigger reason for using the radio drama-like approach for its first game. The indie studio wants to make sure that The Vale is a comfortable and accessible experience for blind and visually impaired players, a community game developers often neglect.
"There's no necessary visuals on the screen. I do certain things to accentuate stuff for sighted players, but you don't need the screen at all," said Falling Squirrel founder David Evans in an interview. "Essentially, you're dropped into these 3D play spaces when you're exploring. There'll be a soundscape all set up in binaural audio where you can hear very distinctly where objects are in the world."
Evans, who doesn't have a visual impairment, originally designed The Vale as an audio experience because it'd be cheaper to make for a small team. With his experience as a writer in the TV and film industries — and as a cinematographer at the defunct Silicon Knights — he knew he could at least come up with a compelling story.
It wasn't until he started working with the Canadian National Institute for the Blind (CNIB) that he considered how important a game like this could be for blind and low vision players.
Above: Floating particles will move with you as you navigate, but looking at them isn't necessary to play the game.
Content retrieved from: https://venturebeat.com/2019/06/05/the-vale-how-an-indie-studio-is-building-an-interactive-radio-drama/.