Dangerous Visions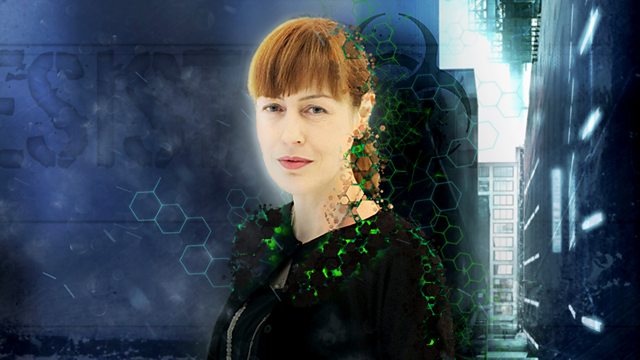 Episode 1
Part 1. It's the Solstice music festival, when 150,000 people descend on a farm in the North-East for the open-air event of the summer. The audience pours in from all over the UK and beyond. The artistes come from all round the globe. The journalists likewise.
Among the hacks is Zoe Meadows, who has left her husband Jamie and two small children at home to watch the event on TV. For really, if you weren't working, who would actually want to be there, partying for a weekend without adequate sanitary facilities on what is, at its heart, an agricultural site?
You wouldn't go hungry, though. Well, you might if you thought too closely about those hundreds of food stalls desperate to keep their costs down, not asking too many questions of their meat suppliers, not really caring whether those hand-crafted pork sausages are from pigs stuffed full of antibiotics on the intensive farming unit they came from. One of those food stalls is Sam's Sausage Sandwiches, run by Sam and Lisa Shore.
Zoe owes them a great deal. Since becoming a mother and wanting fewer hours she has taken a step back from investigative journalism and has settled for covering the softer stories such as Solstice. Even this wouldn't have been possible without Sam and Lisa who stepped in to look after the kids when both her and Jamie were working…
Resistance was written by Val McDermid
Directed in Salford by Susan Roberts
Programme consultant – Christopher Dowson Professor of Microbiology, University of Warwick and Trustee for Antibiotic Research UK.
Content retrieved from: http://www.bbc.co.uk/programmes/b08g7y1l#play.