Listen to 'A Christmas Carol' like you've never heard before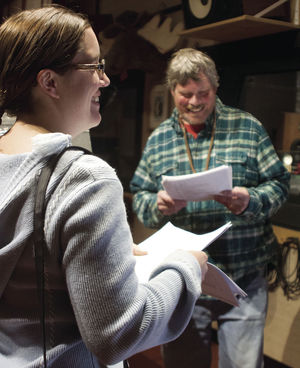 Listeners to WVMO, 98.7 FM, are in for a real community Christmas treat this holiday season when the low-power radio station broadcasts its production of a Christmas classic.
"Some weeks ago, you heard us air announcements asking for volunteers to appear as characters in a community production of Charles Dickens' 'A Christmas Carol' to air on WVMO," said Lindsay Wood Davis, producer of the show. "We had a great response. Like most everything we do on WVMO, this is an all-volunteer endeavor and a real community production.
"And, on a personal note, all indications are that this will be way beyond what most listeners might expect."
Director Mary Ellen Graf selected the cast, practices were held, recording engineer Buzz Kemper welcomed the group into his Audio for the Arts studios in Madison and more than six hours of recording sessions were held.
Content retrieved from: http://www.hngnews.com/monona_cottage_grove/article_872ab6d0-f948-5cd6-b1f4-bad7a5d16c67.html.