Alfred Molina sheds darker side to play iconic Kris Kringle in radio version of 'Miracle on 34th Street'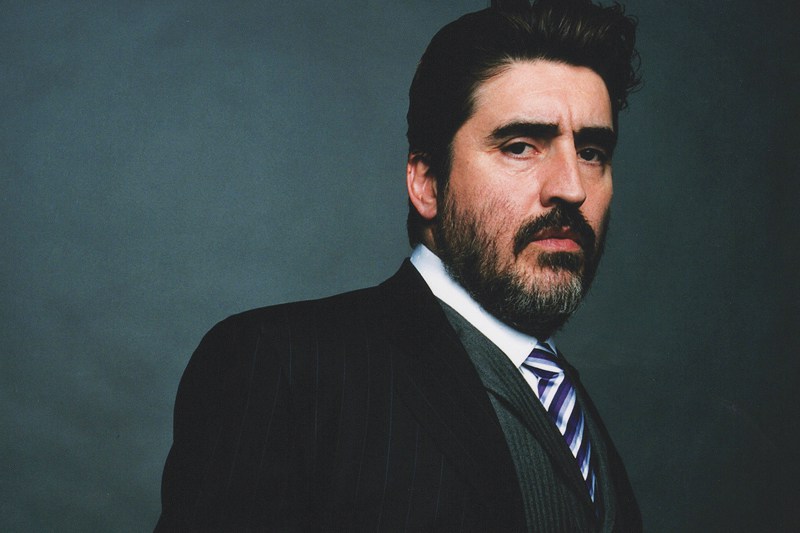 Alfred Molina
As Doc Ock in "Spider-Man 2," as well as the scheming Bishop in "The Da Vinci Code" and the heartless drug dealer in "Boogie Nights," British-born actor Alfred Molina has held the screen with some of the most impressive villainous performances in modern movie history. 
But from next Thursday, Dec. 14, through Dec. 23, Molina  will take the stage of the Pasadena Playhouse to play a vastly different kind of role — that of the lovable icon Kris Kringle in a production of the 1947 radio play version of "Miracle on 34th Street."
The production marks the 70th anniversary of the classic story, and costars Peri Gilpin (who played Roz Doyle on the NBC sitcom "Frasier"), and Beth Grant (Beverly Janoszewski of Hulu's "The Mindy Project").
It also marks the Playhouse debut of top Los Angeles director Cameron Watson, who helmed a recent hit production of Tennessee Williams' "Cat on a Hot Tin Roof" which broke box office records for the Antaeus Theatre Company and was awarded both a prestigious Ovation Recommendation and a Critic's Choice by the Los Angeles Times.
"It's a lovely Christmas show, and I can't think that many people have not seen the original movie, so to reenact the radio broadcast will be a lot of fun," says Molina. "It's a timeless story, a story about hope, faith and believing in something wonderful. It's got a great message, where the important thing isn't what's true and isn't true, it's what things are important to believe in? That's the kind of message the movie sent out and it's very timely and apropos at this time of year and in the cultural climate we're living in."
An accomplished London-born actor, Molina has undertaken a diverse array of roles throughout his nearly 40-year career. He was nominated for the Screen Actors Guild Award for Outstanding Performance by a Male Actor in a Supporting Role for his turn as famed Mexican muralist Diego Rivera in the 2002 film "Frida."
Molina has also received Best Actor Tony nominations for his portrayal of the Jewish milkman Teyve in the 2004 Broadway revival of the musical "Fiddler on the Roof," and for portraying artists Mark Rothko in the 2009-2010 run of the John Logan play "Red."
He also scored Emmy nominations for Outstanding Supporting Actor in HBO's 2014 production of "The Normal Heart," and the recent FX series "Feud: Bette and Joan."
"We're doing the show with scripts in hand like old-time radio, but we'll rehearse it a bit," explains Molina, who also took part in a Playhouse radio-play production of "It's a Wonderful Life."
"For the audience, it's like peeking in on a radio broadcast," Molina said. "And it'll be fun to finally work with Peri and Beth, because we run in similar social circles."
The story of "Miracle" is well known, focusing on the battle of a department store Santa named Kris Kringle to uphold his claim that he is the real Santa — a fight that takes him all the way to the New York State Supreme Court. 
As was often the case with mid-century entertainments, once a property became famous and popular in one medium, it was played out across many. Starring Maureen O'Hara, John Payne, Natalie Wood and Edmund Gwenn as Santa Claus (Best Supporting Actor Academy Award), "Miracle on 34th Street" became one of the most popular films of all time. 
The film was written and directed by George Seaton and based on a story by Valentine Davies.  Both won Academy Awards for Best Writing — Original Story for Davies and Screenplay for Seaton. "Miracle on 34th Street" was also nominated for Best Picture, although "Gentlemen's Agreement" was the winner that year. 
Just seven months later, Lux Radio Theater broadcast this adaptation of "Miracle on 34th Street" on Dec. 22, 1947, which starred the original cast, including Natalie Wood.  Lux broadcast it again in 1948 (without Ms. Wood) and it was then adapted as a half-hour radio play on two broadcasts of "Screen Director's Playhouse," with Edmund Gwenn in his screen role.
The audience will get to watch what goes into making a live radio performance, complete with a Foley artist working against the clock to produce sound effects exactly on cue using anything available to make the right noise. 
"What is much less known, is that this story was very popular as a radio play, when all of America used their ears and their imaginations to completely realize a story," says Pasadena Playhouse Producing Artistic Director Danny Feldman.  "And now in 2017, 70 years later, the eyes of our audience get to watch what went into producing the performance live, which its original listeners never got to see." 
The Pasadena Playhouse presents "Miracle on 34th Street" from Thursday, Dec. 14, through Dec. 23 at 39 S. El Molino Ave., Pasadena. Tickets are $25 to $69. Call (626) 356-7529 or visit pasadenaplayhouse.org.
Content retrieved from: https://www.pasadenaweekly.com/2017/12/07/alfred-molina-sheds-darker-side-play-iconic-kris-kringle-radio-version-miracle-34th-street/.