News: BBC Audio Drama Awards Shortlist Announced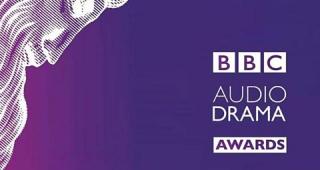 The shortlist for the BBC Audio Drama Awards 2020 has been revealed, with Alexei Sayle, Kevin Eldon and Terry Alderton among those in contention for one of the comedy awards.
Their shows are nominated in the Best Scripted Comedy Sketch Show category alongside The Damien Slash Mixtape, Dead Ringers and The Halloween Skewer. Details below.
The Best Scripted comedy longform category features Giles Wemmbley-Hogg Goes off… Article 50 by Marcus Brigstocke and Jeremy Salsby, Mark Steel's in Town – the Forest of Dean by Mark Steel and Pete Sinclair, Phil Ellis Is Trying by Phil Ellis and Fraser Steele, Phil Wang: Wangsplaining by Phil Wang and Suggs: Love Letters to London by Suggs and Owen Lewis.
The finalists will be announced on Tuesday 7 January 2020, and the winners at a ceremony in the Radio Theatre at BBC Broadcasting House London on the evening of Sunday 2, February 2020.
The BBC Audio Drama Awards celebrate the range, originality and cut-through quality of audio drama on air and online and give recognition to the creativity of actors, writers, producers, sound designers and others who work in this genre.
See all the BBC Audio Drama Awards 2020 nominations below.
Best Actor
Stephen Dillane, Sea Longing, director Karen Rose, Sweet Talk
Edward Hogg, Epitaph for a Spy, director Sasha Yevtushenko, BBC Radio Drama London
Matthew Kelly, Nine Bob Notes, director Gary Brown, BBC Radio Drama North
Joel MacCormack, First Do No Harm, director Jessica Dromgoole, BBC Radio Drama London
Sule Rimi, I Am Kanye West, director John Norton, BBC Cymru Wales
Stanley Townsend, The Macefield Plot, director David Hunter, BBC Radio Drama London
Best Actress
Christine Bottomley, Lullaby, directors Nicolas Jackson and Steve Bond, Afonica
Louise Brearly, The Not Knowing, director Karen Rose, Sweet Talk
Rebecca Front, Love in Recovery, director Ben Worsfield, King Bert
Katherine Kelly, A Badge, director Tony Pitts, Savvy Productions
Charlie Murphy, The Country Girls, directors Sally Avens and Jessica Dromgoole, BBC Radio Drama London
Lydia Wilson, Black Water: An American Story, director Gaynor Macfarlane, BBC Scotland
Content retrieved from: https://www.beyondthejoke.co.uk/content/8007/bbc-audio-drama-awards.