A world in your ears – radio's dramatic rebirth in the digital age
We've all heard the old story about how on Halloween night in 1938, Orson Welles's radio adaptation of The War of the Worlds caused such panic across America that police raided the broadcast office demanding the fictionalised Martian invasion be interrupted. Whether apocryphal – as now thought – or not, the story demonstrated how, from the 1920s to the 1950s, radio drama was a powerful and popular medium.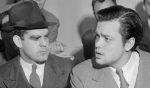 But with the advent of TV, audio serials gradually disappeared from broadcast schedules in the US and Australia – and in 2010, when even the UK's BBC Radio 4 was cutting back on its Friday Play, commentators wondered aloud whether video had finally killed the radio star.
But no – in fact, we are in the midst of a remarkable revival in great quality audio drama that is attracting millions of new listeners. Spurred on by new technology, business models and techniques for engaging an audience, there has been an explosion of audio drama production start-ups – with more than 200 independents currently active.
The fact is, audio drama never really died. Public service broadcasters – such as Ireland's RTE and France's ArteRadio – have kept the flag flying for new drama, while the UK's BBC Radio 3, 4 and 4 Extra remain a significant cultural force with more than 10m listeners to their collective output. Equally, independent producers in the US had doggedly pushed out content through the distribution of tapes and CDs. But this is a costly process – and too frequently commercial broadcasters have calculated that the higher costs of drama don't match well with the short slots required for advertising revenue.
Podcasting changes this in three important respects: there are little broadcasting or distribution overheads to be paid, no commissioning gate-keeper to be persuaded and, crucially, no limit to the potential audience. If an idea captures an audience's imagination it can gain scale rapidly and go international. It's this aspect that has seized the popular imagination, as fictional drama such as Welcome to Night Vale (2012) and the non-fiction crime podcast Serial (2014) have picked up millions of new listeners – and, in the case of Serial, made headlines.
Content retrieved from: http://theconversation.com/a-world-in-your-ears-radios-dramatic-rebirth-in-the-digital-age-67881.