Bellingham Terror: A Horror-Mystery Radio Drama Set in 1930s Bellingham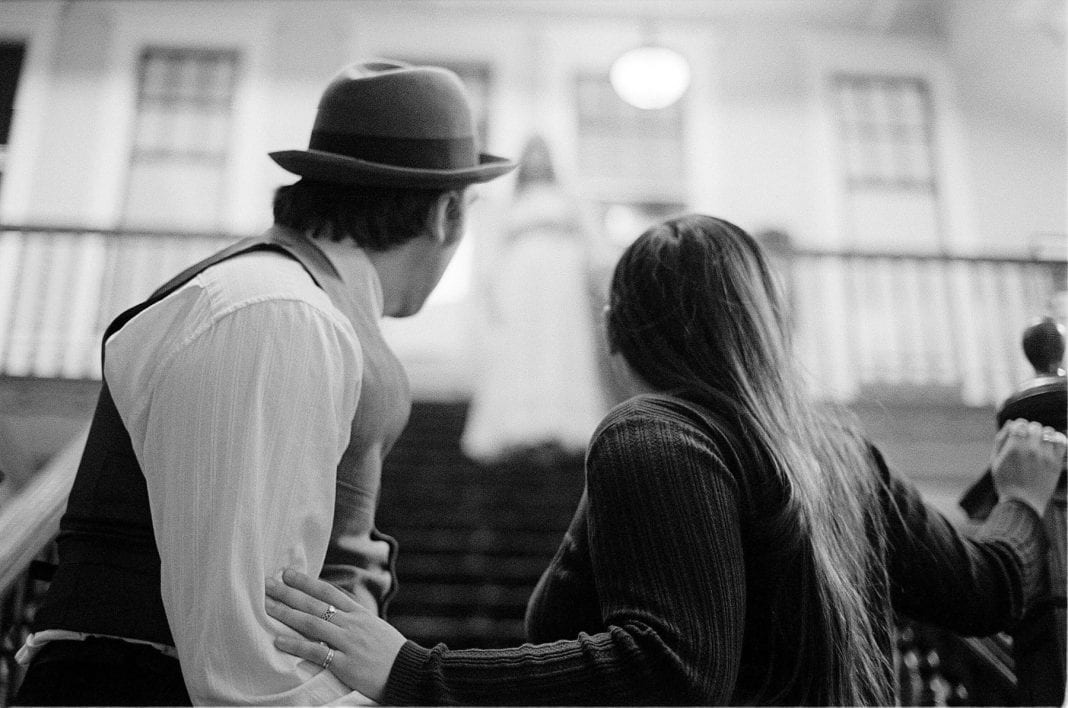 As the City of Subdued Excitement, Bellingham exudes several horror stories, from local legends to harrowing histories. These set the scenes of Bellingham Terror, a historical fiction radio drama where supernatural and cosmic horror meet detective adventure-mystery.
Riley and Bryna Sweeney started Bellingham Terror in 2009, playing lead roles. The show combined their affinity for horror influences such as H.P. Lovecraft and The Twilight Zone with "Bellingham's incredibly wild history," Riley Sweeney says.
The series' time period and wry humor take inspiration from The Thin Man movies.
"They were a series of films in the 1930s starring Myrna Loy and William Powell, [that featured] this adorable detective couple unraveling mysteries," says Sweeney. "We wanted to bring that cheery dynamic to it."
Above all, the series' format pays homage to classic radio dramas such as The Shadow and Suspense.
"It's hard to even talk about radio dramas without mentioning some of the greats of the genre," Sweeney says. "You learn so much about the medium by listening to the pacing and the tools that they use."
Season one premiered in 2016, with ten 30-minute episodes. KMRE 102.3 (Kulshan Community Media) broadcasts Bellingham Terror, among other radio dramas.
Content retrieved from: https://www.whatcomtalk.com/2020/10/19/bellingham-terror-a-horror-mystery-radio-drama-set-in-1930s-bellingham/.