Julia Roberts in Talks to Star in Homecoming TV Series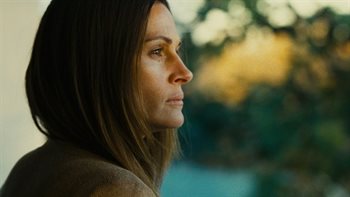 It has been reported that Julia Roberts is in talks to join the TV series, "Homecoming", which is an adaptation of the fictional podcast from Gimlet Media.
The podcast is written by Sam Esmail and focuses on the story of employees of a secret government agency who want to rejoin the civilian population.
Executive producers are Chad Hamilton Eli Horowitz, Micah Bloomberg, Alicia Van Couvering, Chris Giliberti, Alex Blumberg and Matt Lieber, alongside Esmail.
This will be the second TV series that Julia Roberts has been attached to. "Today Will Be Different" is an HBO series that she will be starring in as well.
Content retrieved from: http://flickdirect.com/news/5106/julia-roberts-in-talks-to-star-in-homecoming-tv-series/article.ashx.