The making of a killer … podcast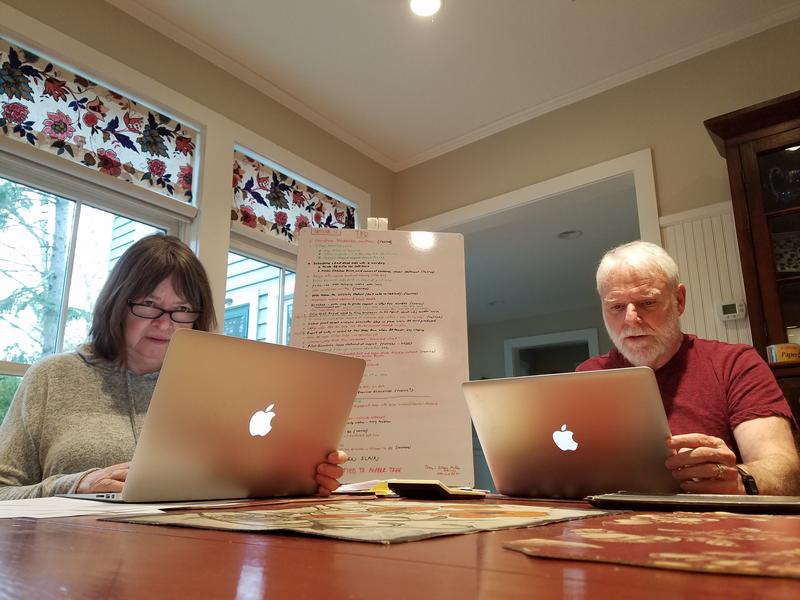 Rebecca Reynolds and Jim Carpenter work on their podcast 'Hollywood and Crime' from their home in Leland.
Dan Wanschura
Rebecca Reynolds and her husband, Jim Carpenter are filmmakers from Leland, Michigan.  About two years ago, Rebecca had a conversation with a friend in Los Angeles. Together, they came up with the concept for a true crime and Hollywood show.
"We just started putting some ideas together, and it developed into a show— we just didn't know what kind of show," Rebecca says.
Instead of a documentary film, or maybe a TV mini series, the couple decided to create a podcast called, Hollywood and Crime.
The podcast centers around one of the most famous cold cases in California— the murder of 22 year-old woman named Elizabeth Short, who's better known as the Black Dahlia.
Content retrieved from: http://interlochenpublicradio.org/post/making-killer-podcast#stream/0.