David Dontoh Plays The Lead In A New And Exciting Radio Drama Series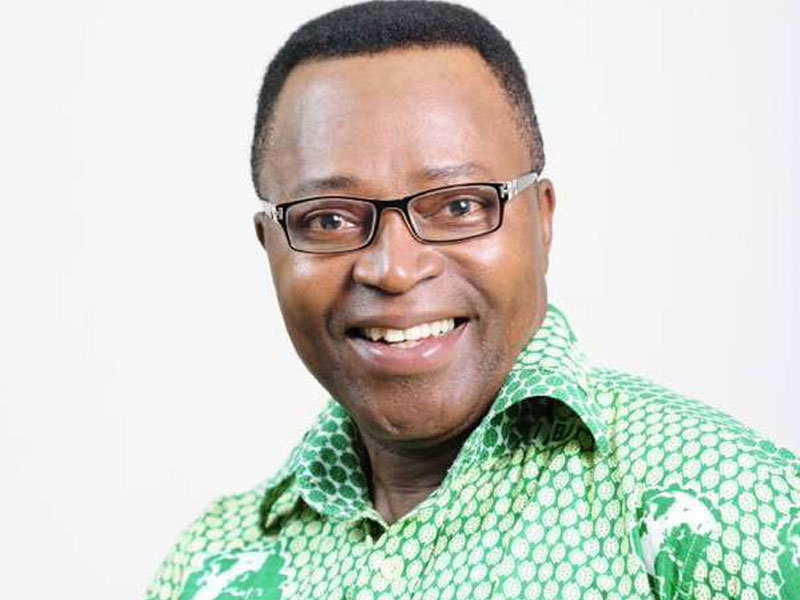 David Dontoh, one of Ghana's most popular and celebrated actors leads a star cast of actors and actresses in "Egya Yaw", a new and exciting radio drama series to be broadcast on Joy FM and Adom Fm. The series is aptly named after David Dontoh's character, a funny, wise cracking old man, who is also ingenious and the centre of attraction in all social gatherings.
The 13 part series is in English and Twi and centres around Egya Yaw and his family, a typically upbeat Ghanaian family, full of drama, compassion, intrigue and lots of excitement. The series opens with a surprise party for Egya Yaw with an equally surprising drama over blowing the candles on a birthday cake, a boisterous journey in a hot Trotro bus, two wives planning separate funerals for their departed husband and some steamy love scenes.
David Dontoh says "it's been really exciting working on this innovative series and I know listeners will love it. I have championed Ghanaian popular drama for a long time and this brings out the many joys and excitement for a new generation of radio audiences!"
David Dontoh, popularly known as "Ghanaman", is President of Ghana Concert Parties Union and also founder of the Das Professional Acting Institute (DASPA). He tours the country regularly with his versatile cast of drama actors and brings his rich experience to the new series. Ghanaian popular drama was hugely popular during colonial days with the likes of comedy actors such as Axim Trio and during the early days of independence in the 1960's with Jaguar Jokers, Bob Cole and Ajax Bukana.
In the 1970's, the focus shifted to television when Osofo Dadzie held the nation spellbound for many years. "Egya Yaw" brings back this exciting tradition, this time specially produced for mainstream radio audiences.
The series is produced by Creative Storm, leading communicators for social and cultural development and brought to you by The Enterprise Group. According to Mrs. Woode-Nartey, Head of Communications for the Enterprise Group, "drama is intrinsically woven into the Ghanaian culture. It appeals to both young and old. . We see this project as an opportunity to add value to the well-being of all Ghanaians. As we provide peace of mind to our clients with through our insurance and pension products we give all Ghanaians the added advantage of wholesome entertainment brewed right here in Ghana".
Content retrieved from: http://www.businessghana.com/site/news/entertainment/144618/David-Dontoh-Plays-The-Lead-In-A-New-And-Exciting-Radio-Drama-Series.