Birmingham theater group finds radio journey works best in pandemic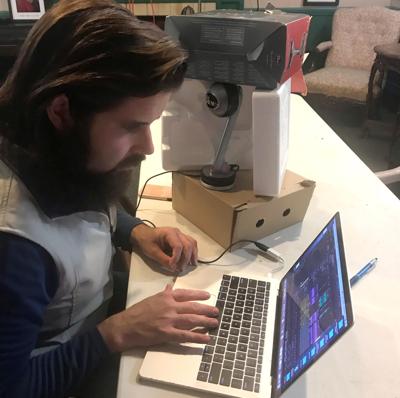 Marcus Laban is a veteran actor, director and producer, but he's never performed in, directed or produced anything quite like "The Two Gentlemen of Verona." And even though the Birmingham Village Players member says it was a "fun challenge," if he's being totally honest he hopes it's the last time he's involved in such a project.
It's Shakespeare like we've never seen — well, heard in this case — as Laban and the Players spin the tale of "The Two Gentlemen of Verona" into an audio drama created in the heyday of radio.
"The premise is that we discover these 'lost tapes' in the vaults of our theater," Laban says. "After restoring them to the best of our ability, we've dropped them on our YouTube channel for all to enjoy."
Shakespeare and YouTube? Isn't 2020 over?
"Using zoom as a platform for recording a performance was challenging, but it allowed us to come together as a theater community to do what we love to do — as well as create fun new innovated free content for our patrons," says Laban, of Warren. "This entire production was done using social distancing all on Zoom. We believe in safety first at Village Players — so this was a great way to get a lot of people involved from the comfort of our own homes."
The radio drama follows the misadventures of two young men from Verona, Italy, and the women they've fallen for. It includes a lady in disguise, a scene-stealing dog and a band of Valley Girl outlaws. The comedy is told in five acts and features a radio-styled narrator (Laban) who explains the actions that can't be seen. Each act includes a light-hearted "commercial" from a "sponsor" from the past.
Laban says the main challenge from his director's chair was paying close attention to each recording session.
Content retrieved from: https://www.theoaklandpress.com/entertainment/birmingham-theater-group-finds-radio-journey-works-best-in-pandemic/article_4ae6a3ba-6113-11eb-8af5-536f96b7c941.html.